HQ Untagged Pictures thanks to pattinsonlife.
(click to make bigger)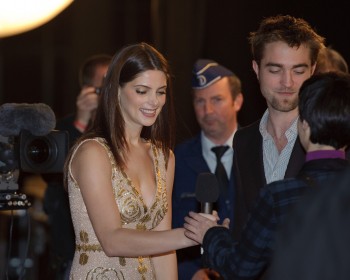 Check out all of the video's (including cast interviews and greetings) after the jump!
Rob Arriving to the Brussels Fan Event
Rob and Ashley saying thanks to the fans on the Red Carpet
A greeting from Bill Condon with new BTS Breaking Dawn footage!! (finishes at 0:30)
Q&A with Ashley and Rob - Part 1
Q&A with Ashley and Rob - Part 2
Nikki Reed, Julia Jones, BooBoo Stewart, and Jackson Rathbone talk about the phenomenon that is Twilight... they sound so thankful and proud to be a part of it!! :)
And finally... A look back at the saga throughout the years *tears up*
I can't say thank you enough to our affies Spunk Ransom for all of their videos!!