Friday, April 8, 2011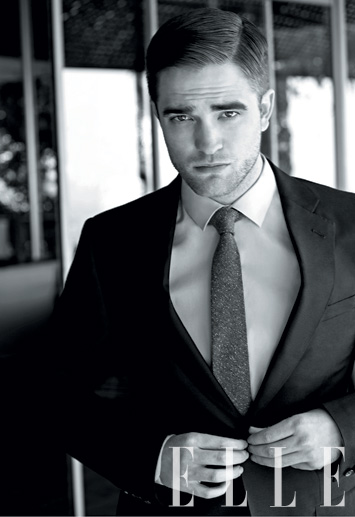 How to explain the phenomenon of Rob Pattinson? One could focus on his looks (Byronic, smoldering, perfect), zeroing in on the cheekbones (razor-sharp, perfect), blue eyes (mysterious, a whole Facebook page dedicated to them, perfect), and that hair (tousled, lustrous, finger lickin').

Another route is to try to make sense of hisTwilight superfans, the squealing girls who camp out for up to a week in hopes of merely getting an autograph, or who ask for a bite on their already-scabby, bloodied necks. Some Twilighters even wonder if he's really a vampire, as they obsess about his offscreen relationship with Kristen Stewart. (Here's a thought: Being human, they may have slept together a few times but probably really are just good friends.)

But how about looking at "RPatz" with empathy—even pity—and advancing the theory that he's a nice, ordinary, likable 24-year-old from a London suburb who accidentally fell into this teen idol heartthrob business? After all, it wasn't his plan to be cast against great odds in an abstinent-vampire movie; in fact, around 2007, before Twilightcameras rolled, he was flirting with quitting acting altogether and making music instead. (Never mind.)

During a hiatus from shooting Breaking Dawn, the conclusion of the Twilight series, a world-weary-sounding Pattinson perked up as he discussed his post-Twilight career. In Water for Elephants, he plays a veterinary student who falls in love with a married circus performer (Reese Witherspoon), and this year he'll be seen costarring with Uma Thurman, Christina Ricci, and Kristin Scott Thomas in Bel Ami, based on the Guy de Maupassant novel about corrupt journalist Georges Duroy, who seduces and manipulates his way to the top.

See the Interview after the break
Posted by

Jessica Moran
at 4/08/2011 09:07:00 PM
0 comments


Links to this post