Earlier today, IzzieSpice spotted something interesting on "Late Night Line Up's", claiming that Robert Pattinson would be appearing on the Jay Leno show on March 18th.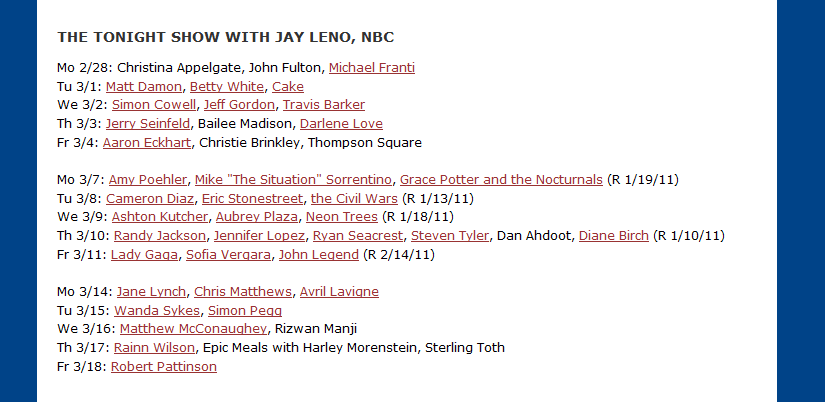 Could this mean we'll be getting more of this?
Can I get a "Hell Yes"?!!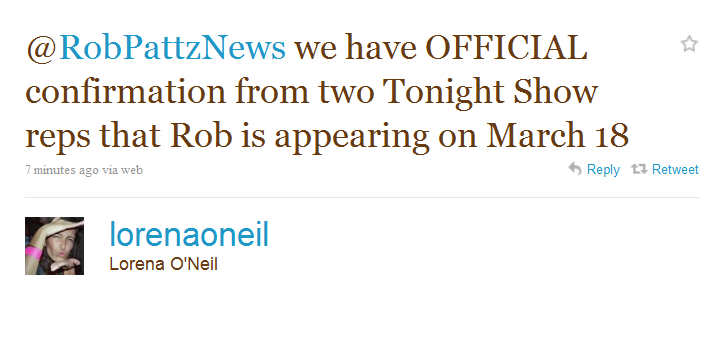 Woohoo! Another Rob interview! :D
March 18th can't get here fast enough!
To watch clips of the rest of the twi-cast on Leno, check out our older posts.